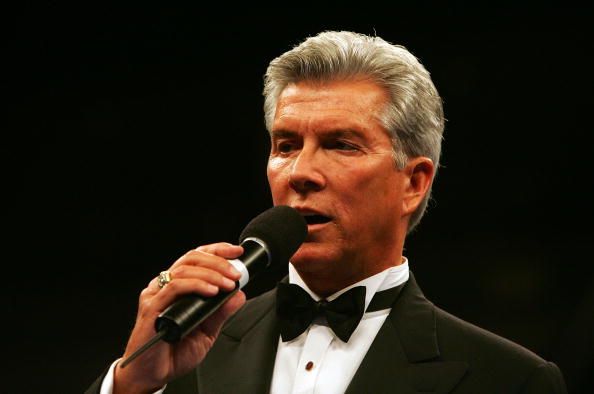 Début des eighties, Michael Buffer, 38 ans bien tapés, inaugure ses nouvelles activités de speaker de ring, en lançant un surprenant « Fasten your seatbelts » qui laisse de marbre le public d'Atlantic City.
Quelques semaines plus tard, inspiré par le souvenir d'Ali hurlant : « I'm so pretty, I'm ready to rumble », l'apprenti speaker dépose la casquette de commandant de bord. LET'S GET READY TO RUMBLE. Buffer vient de trouver les 5 mots de la fortune.
Déposée au tribunal de commerce, la formule – et son auteur – s'exportent aux quatre coins du monde. L'ancien mannequin paye de sa personne : combats de boxe bien sûr mais aussi anniversaires, bar mitzahs, mariages, matchs de Stanley Cup ou de NBA…
Au fil des ans, le père du LGRTR est devenu l'indispensable ingrédient des entrées réussies et « le seul homme à être monté sur le même ring qu'Holyfield, Tyson et Lewis, sans jamais s'être fait toucher ».
Michael Buffer : let's get ready to rumble